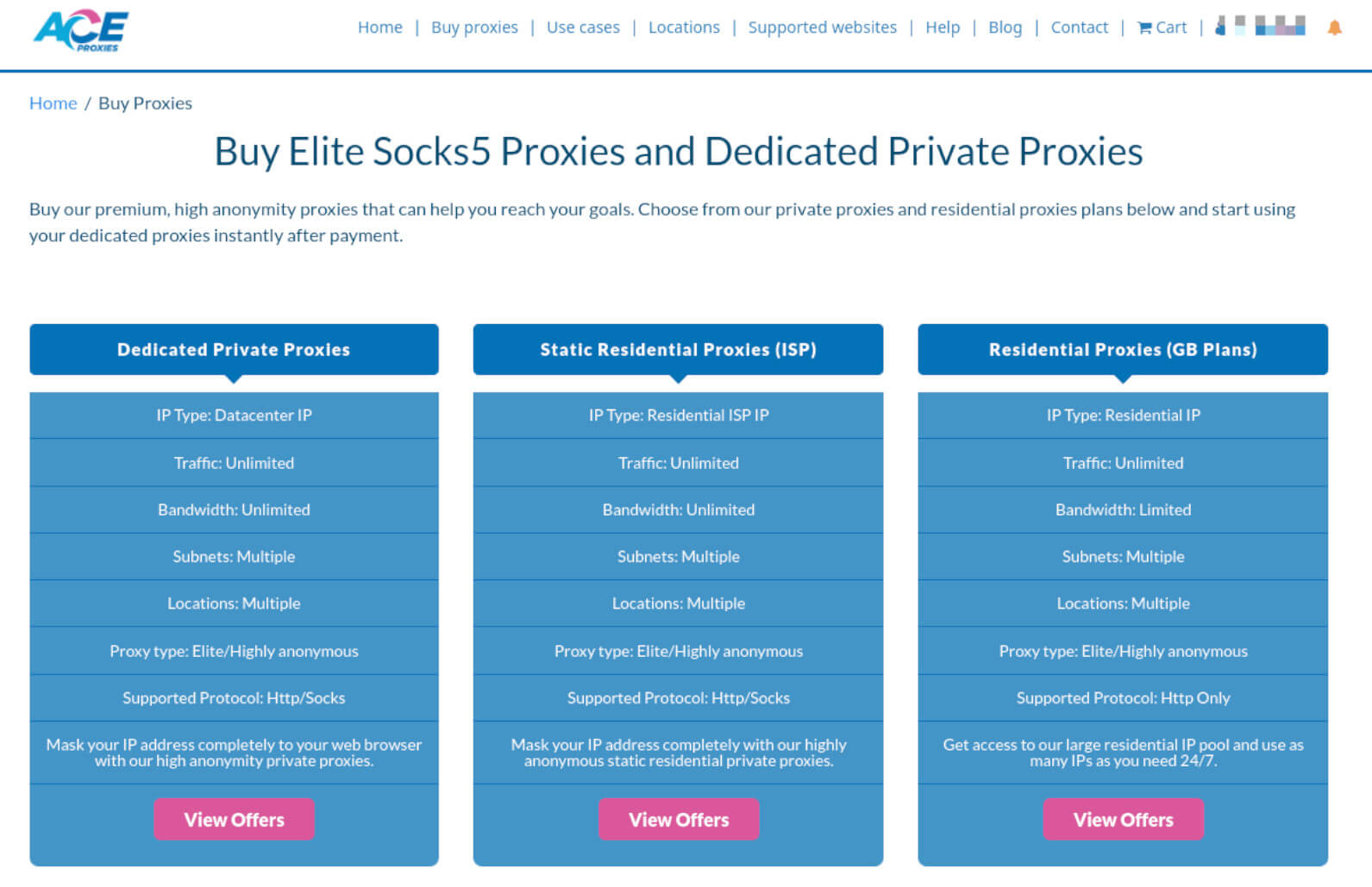 2. View and download the proxy information you just bought in "My Orders".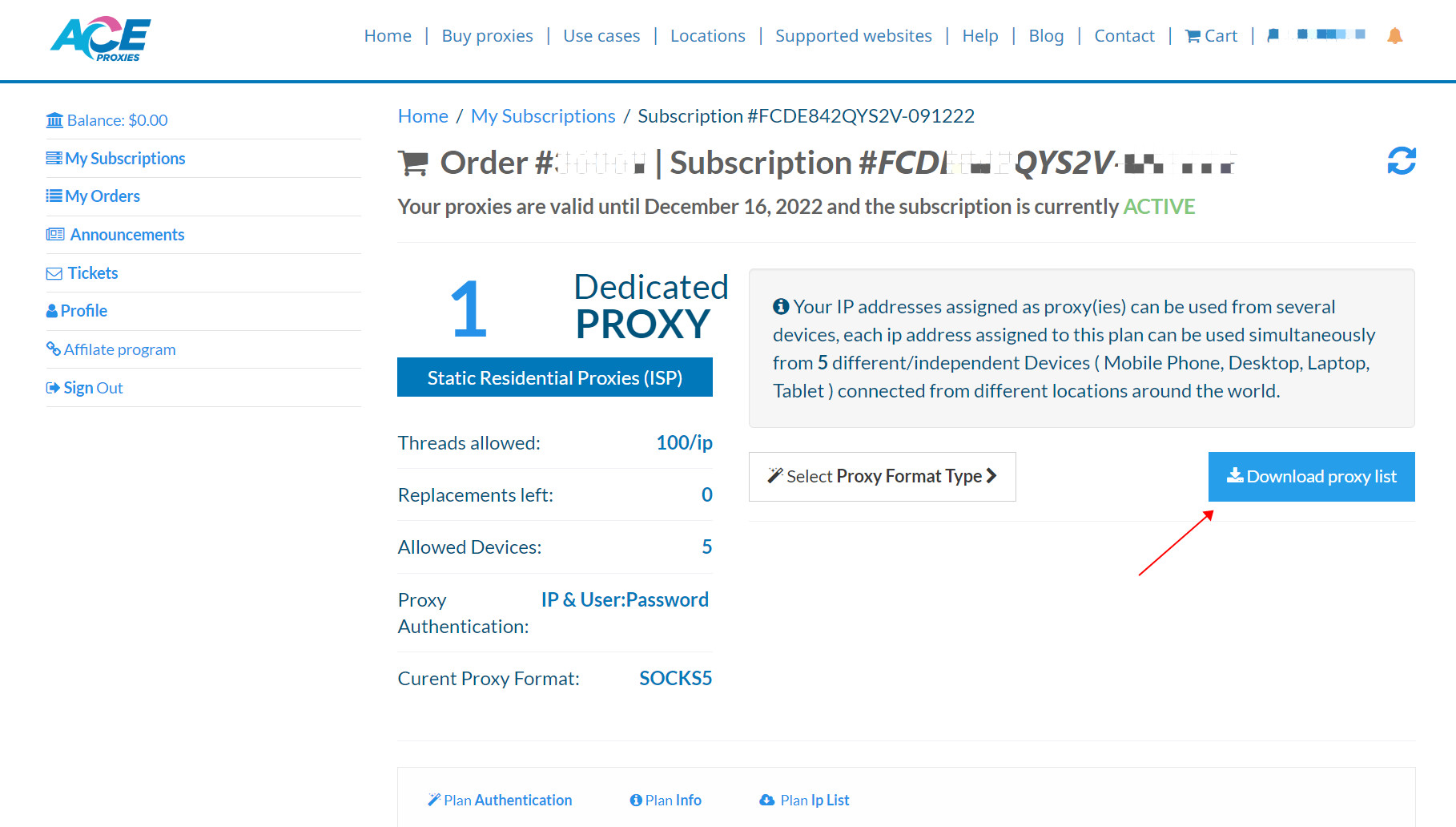 3. Download the AdsPower program and log in.
4. Click on the "New Profile" button to create a new profile


5. Choose the proxy type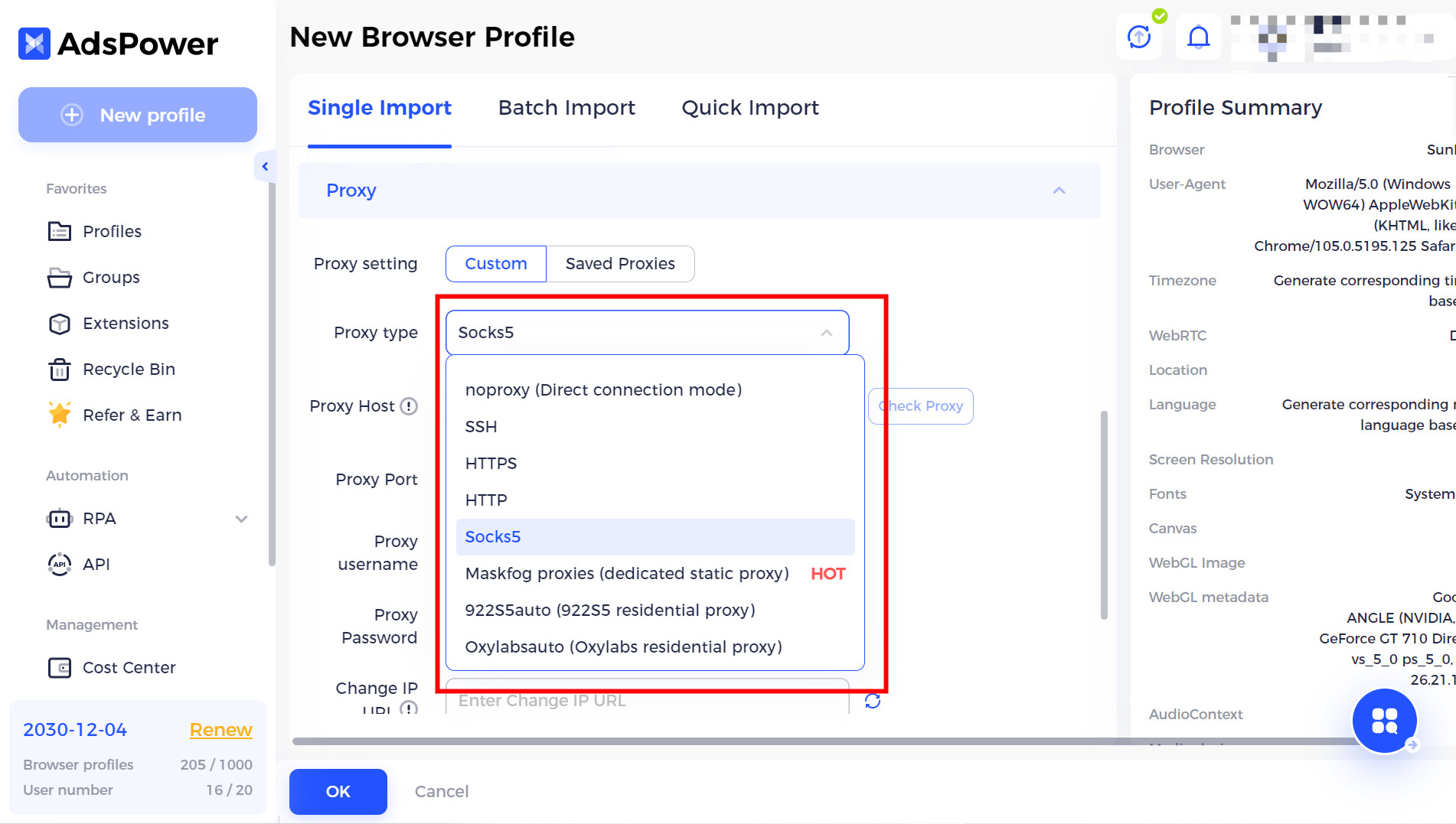 6. Fill in the proxy information and check how it works by clicking on the "Check proxy" button; all done!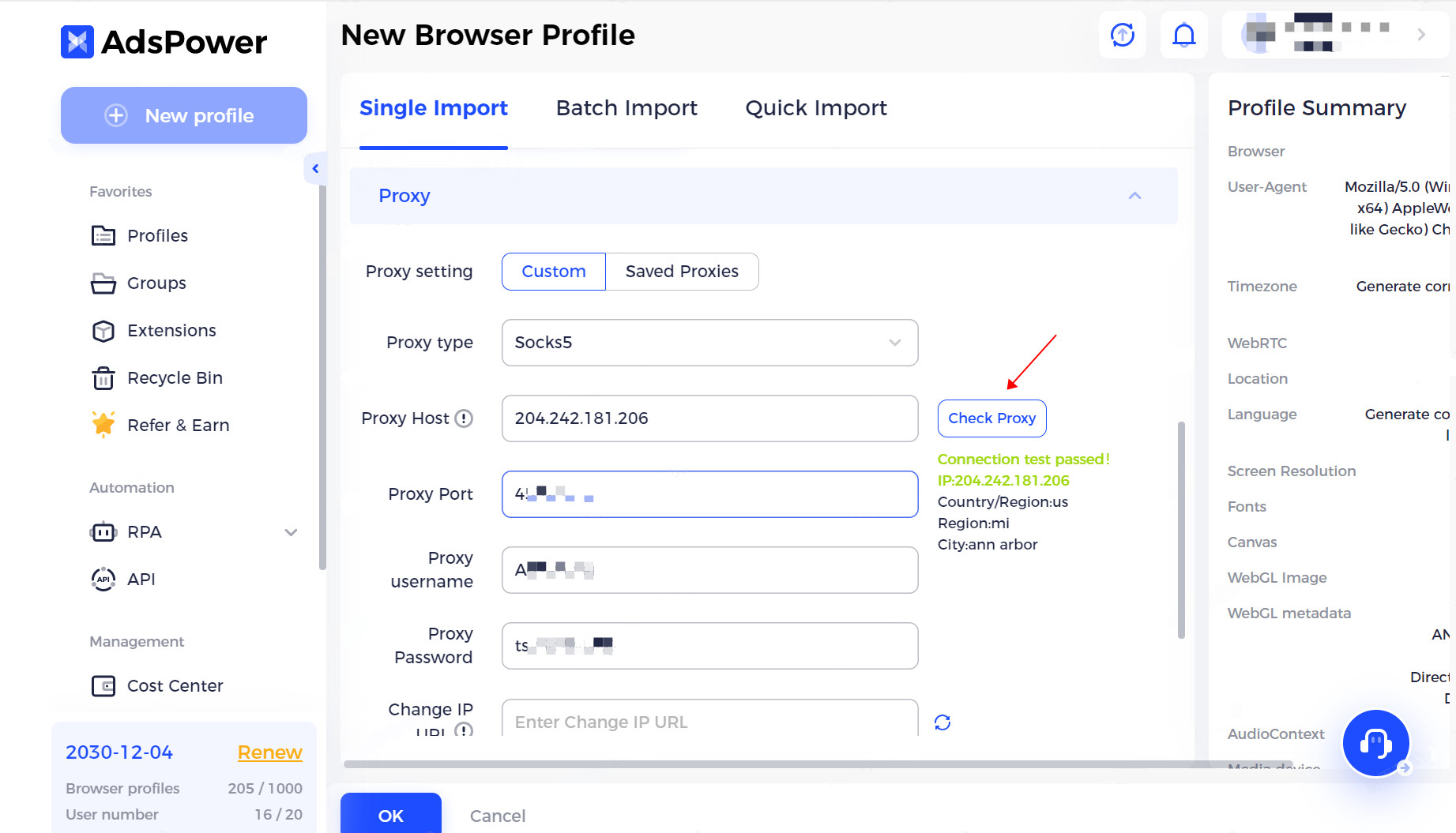 7. Click on the "Open" button to launch the profile.


8. Now you can get down to work!